MINI BIOMAT & CASE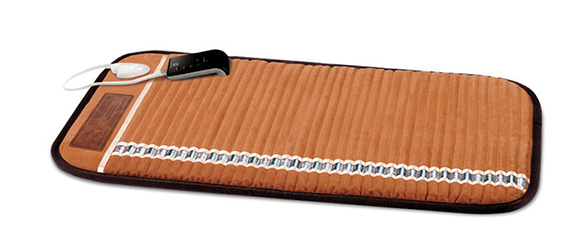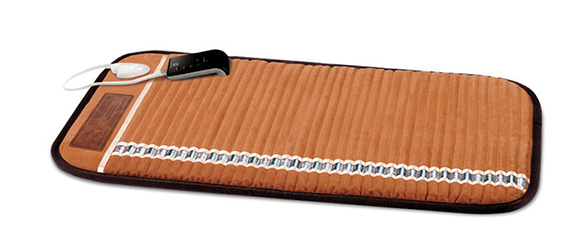 MINI BIOMAT & CASE
This is the perfect take-along for trips, to keep at the office or to share with a friend or family member who would benefit from using this therapeutic device. The Biomat Mini is great to use in easy chairs, Med-Spa, dental, and office chairs.
The Biomat Mini contains alternating channels of amethyst and tourmaline. Your purchase of a Biomat® Mini will include a single control panel, hard-shell travel bag and 100% quilted cotton cover.
500 x 850 mm / 19.68" x 33.46" | 7.93 lbs without controller
Everyone can benefit from the Biomat.
Every day, our bodies and minds are subjected to stress. This results in aches and pains, irritability and fatigue. Since 1997, the Biomat has helped thousands of those suffering from minor muscle and joint pain all the way to arthritis.
Wonder how the Biomat works?
Unlike an electric blanket which uses electric coils to create heat, the Biomat® uses a combination of fabrics and amethyst stones to generate far infrared rays which is then transferred to the body as heat. The heat comes from friction generated within the body through the effects of far infrared rays. Far infrared rays warm the inside of your body and the part of your body making contact with the Biomat. Should the temperature of any part of the Biomat exceed the set temperature, the thermal sensors distributed throughout the Biomat will cut off the electric current. When the Biomat reaches the selected temperature, the negative ion lights will come on and will stay on until the Biomat needs to raise the temperature.
The Biomat comes with an external control box which allows you to adjust the desired temperature and usage time (between 2, 4, 8, or 12 hours). As an added safety feature, when the controller is set to 131°F or higher, it will automatically step down to 113°F after 4 hours.